4 ways to wear a teep in style
Originating as a mere red dot on the forehead, a teep lends that extra oomph to a face by adding a touch of tradition to the overall look. It is one adornment that can be paired with fusion wear, a sari, a kameez or even western wear and still make you look equal parts graceful and powerful! Trust us when we say, there's a teep for every woman. All you have to do is find the one that works for you.
The sari and the teep
Almost incomplete without each other, the sari requires one to finish off the look of the face with a final, most defining touch of the teep. Depending on the sari, you can go for anything from a bold, round statement teep, to a smaller, sparkling jewelled number. One may also go for small, round, one coloured teep in order to achieve a subdued, yet noticeably sophisticated look.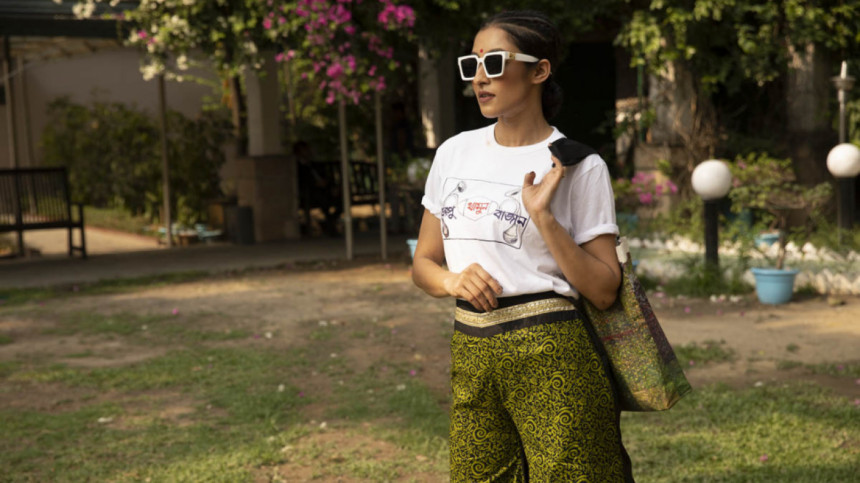 The unconventional sari and the teep
Saris are worn in many different ways now — some draped, some sewn, and some wrapped in chic, alternative styles. Traditional blouses have also lost their fashion monopoly as more and more people opt for comfortable tops instead. For this retro modern look too, there is a teep that can take you from interesting to mesmerising!
With so much going on with the clothing, a large teep may very well be overkill. Small, round teeps make all the difference to this brave, eclectic look.
The coatee and the teep
Fusion wear is in so deep that it is claims the party every time. Skinny jeans or salwar pants paired with a plain top and topped with an embellished coatee screams loud, splashy and fun! But then again, who says the look cannot still be accentuated further? Bring on the teep, albeit a smaller one, and turn heads wherever you go.
The flared pants and the teep
Fusion wear does not stop at coats and denims only. Crop tops with embellished, bright colours reign supreme in the fashion game and can steal hearts with their effortless impact. Up that game of grace and minimalism with statement teep in vertical or circular designs. Paired with absolutely no jewellery, we'd love the sassy teep to make all the noise here.
Model: Tarin
Wardrobe: Kuhu Plamondon and Chandana Dewan